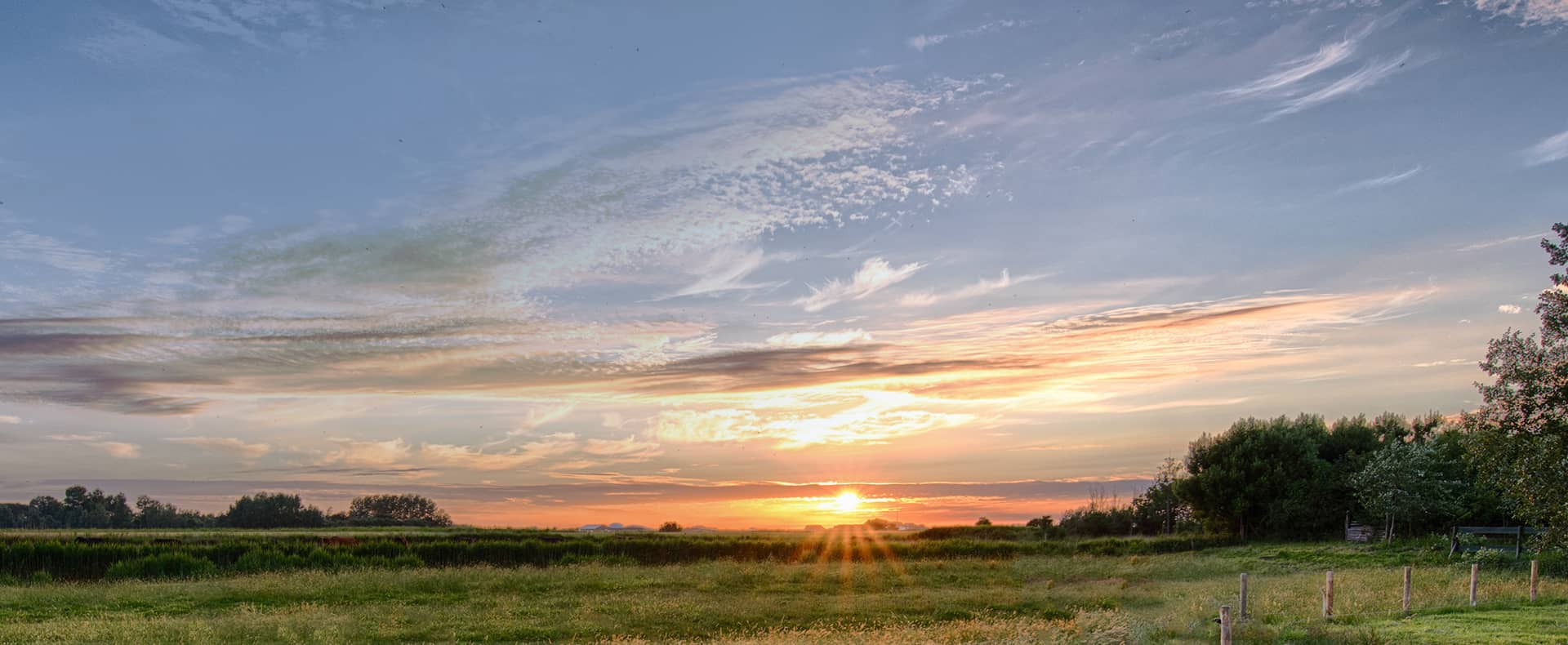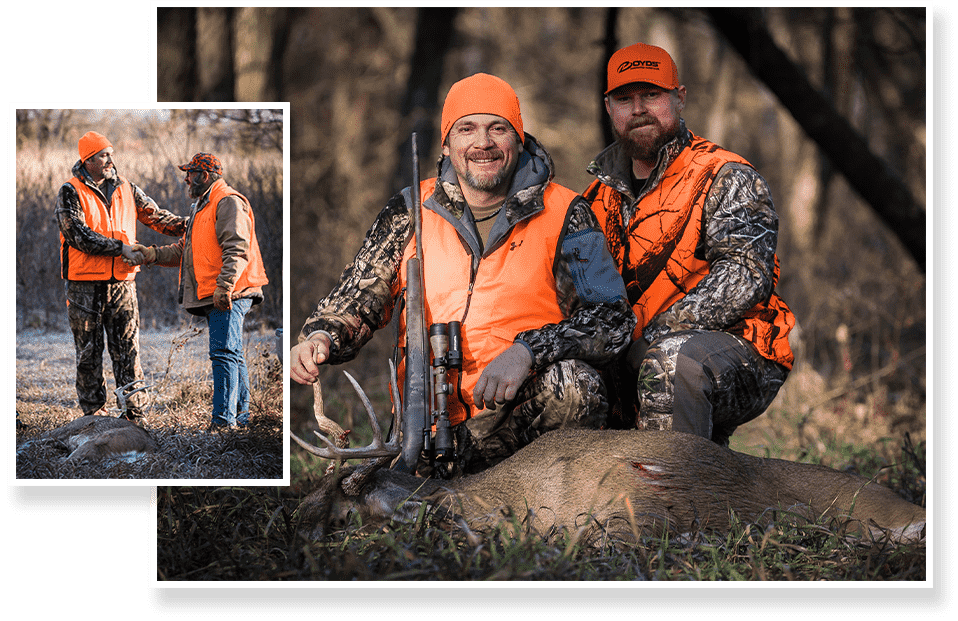 The Hunt of a
Lifetime
Book a Hunt
Kansas Farmland Outfitters is located in Butler County, Kansas which is known as one of the best whitetail deer hunting locations in the state of Kansas.
WHITETAIL DEER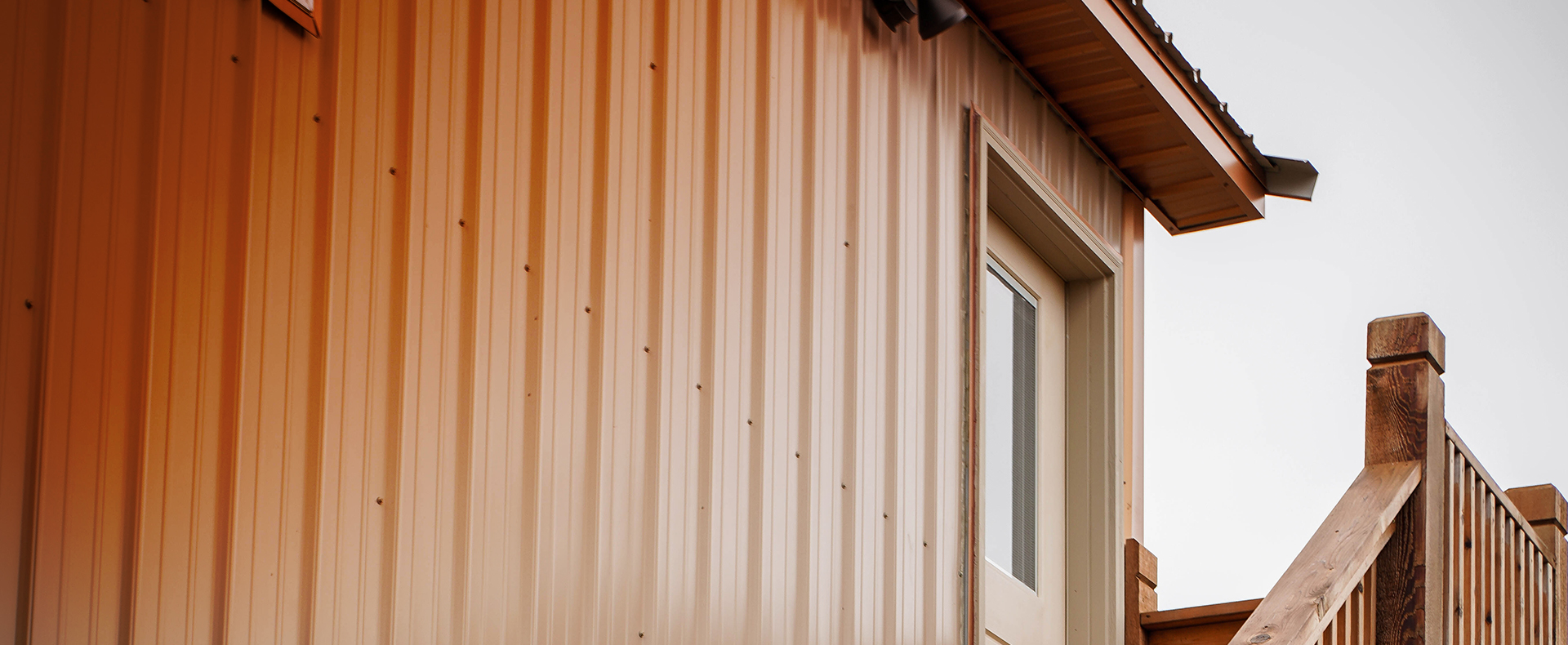 Check out our
Lodging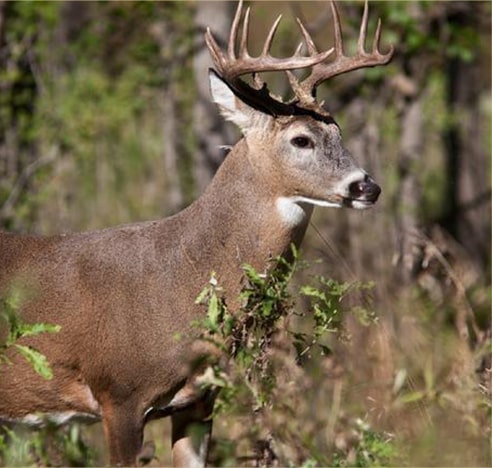 WHITETAIL DEER
MUZZLE LOADER, ARCHERY, RIFLE
Book a Hunt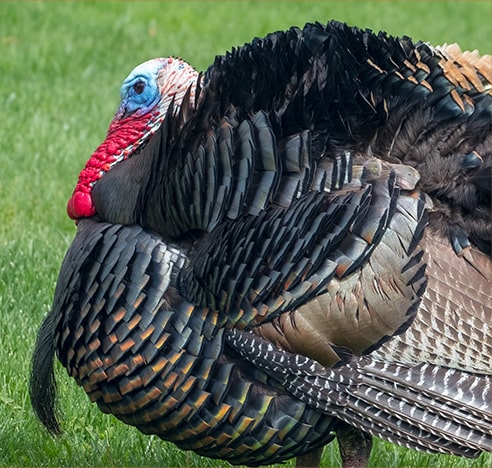 TURKEY
SHOTGUN, ARCHERY
Book a Hunt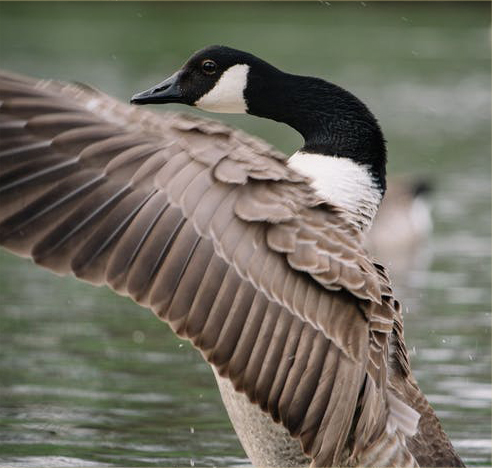 WATERFOWL
SHOTGUN
Book a Hunt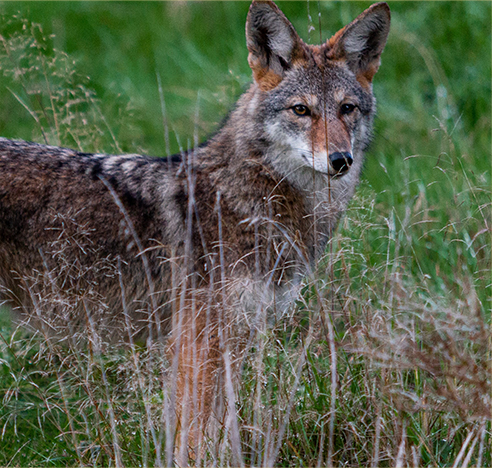 PREDATORS
MUZZLE LOADER, ARCHERY
Book a Hunt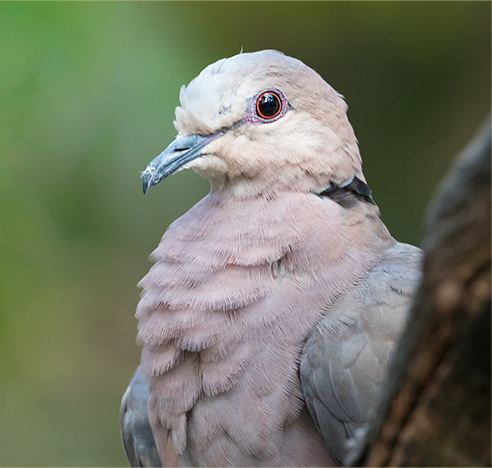 DOVE
SHOTGUN
Book a Hunt
BOOK A SEASONAL HUNT!
ABOUT KFO
Come to Kansas Farmland Outfitters and experience the hunt of a lifetime! KFO is a small family-owned and run operation. The Hall family has lived and farmed some of the very grounds you will be hunting for over 50 years. The commitment given to you is to provide the very best customer service possible.
"You will come as a customer and leave as a friend!"

TESTIMONIALS
"Steve and all the rest of the staff at Kansas Farmland Outfitters truly raise the bar in the Kansas whitetail world! Steve knows deer, has big deer and has a lot of deer. I recommend you go with the "Wilderness Package" which includes a stay in a wall tent and campfires in the evening that created memories for me that will never go away. I give it 5 stars!"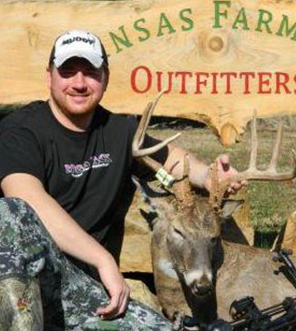 - BRIAN SMITH
Owner of Stubz Media & Above the Game

- STEVE MARTIN
"I must say that I was 100% satisfied with KFO and would not hesitate to book another hunt with them. I found their accommodations, property and game populations to be as advertised. At the same time, I found Steve to be the person of integrity and hard work that I expected. When I hand over my hard earned dollars for an outfitted hunt, I have very high expectations for the total experience. I can honestly say that KFO delivered; it was worth every penny."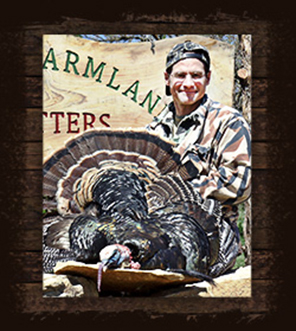 TESTIMONIALS

Former football player, coach, and athletic director at the University of Tennessee
- PHILLIP FULMER
"Steve Hall is a great guy and a great hunter. I am glad to see that he is sharing his passion for hunting and his beautiful home area with the rest of us that love a productive day in the field or blind."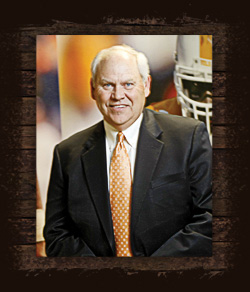 TESTIMONIALS

Average Joe's Hunting Show
- CODY BISHER
"I experienced my first guided hunt this spring with KFO. I'm not going to lie; I was never a big fan of guided type hunts but was very surprised on how I felt after experiencing the hunt with the KFO crew. I loved it! They made me laugh and feel like I was back in Iowa hunting with my buddies. They basically asked us what we wanted and delivered that type of hunt to us. I personally wanted more of a "show me where to go hunt" and that's exactly what they did. Had I wanted someone to call me a turkey in and put me in a blind, they would have done that for me. The food was GREAT too."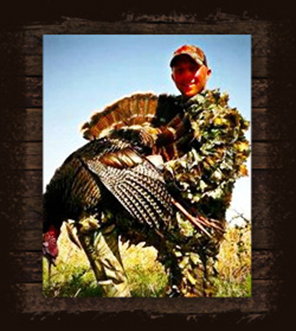 TESTIMONIALS